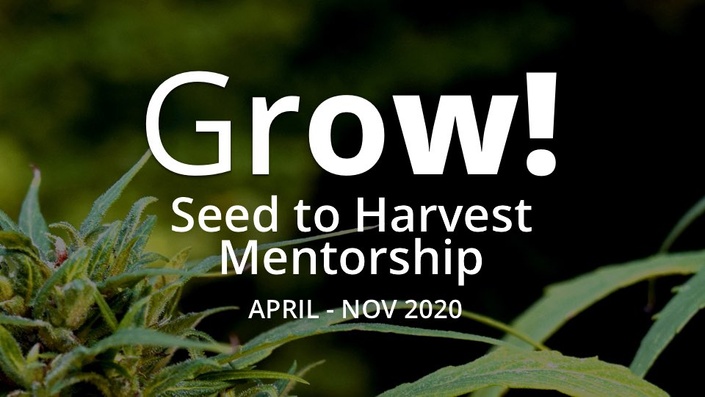 GROW!
Seed to Harvest Mentorship, April to November 2020
GROW! Program is currently full. Please sign up for the waiting list here;
Most people think growing "the plant" is something that is done by experts at a farming scale. It's not. Gardeners, herbalists, medicine makers, and even beginners can now grow themselves – and I'm here to show you how fun it can be.
This program will help you successfully grow up to 10 plants (seed and variety information below) from seed to harvest. You'll have lessons, live meetings, and a private social community through the entire life cycle of the plant.
If you register today, your seeds will arrive by April 25th and you can start germinating on schedule.
Now let's go through everything you'll get as a student in this program.

Here's what you'll get:
Supply list of what you'll need for the entire process.
Live classes with video instruction over the entire 6 month process, at each step along the way from germination to harvest & curing
Regularly scheduled live Q&A sessions
Access to me and a community of students in a private forum
The book Feminist Weed Gardener by Madrone Stewart
Recognizing the variation in soil fertility, climate, male:female ratio, pest pressures anywhere from 4 ounces to 12 pounds of flowers.

Once we know how many females you have, we can make better guesses.
A good low-ball estimate is 3-4 ounces per female plant.
As a free bonus!
10 seeds

3 different varieties of hand-picked, federally compliant (below 0.3%) high CBD strains
Certificates of Analysis provided
The curriculum includes:
The herstory of our relationship with the plant.
Introductory class on the life cycle of the plant
Introductory class on the Endocannabinoid system and how the plant interacts within our body.
Live video instruction at each step of the entire process of growing from germination to harvest. The important distinction in this course is we will be having the class and the Q & A during the time the plant is going through the steps so you know not only WHAT to do, but WHEN to do it.
Access to me, the instructor, throughout the entire process.
Community support
You've got me by your side
I'll be growing the same strains at the same time so I can show you what I'm seeing as well as alert you to slight corrections you might need to be doing. In our private forum you can share images, questions, and we can make sure your plants are healthy and growing.
And I should mention, the supply list includes things you can get at your average hardware/garden supply shop.
Your Instructor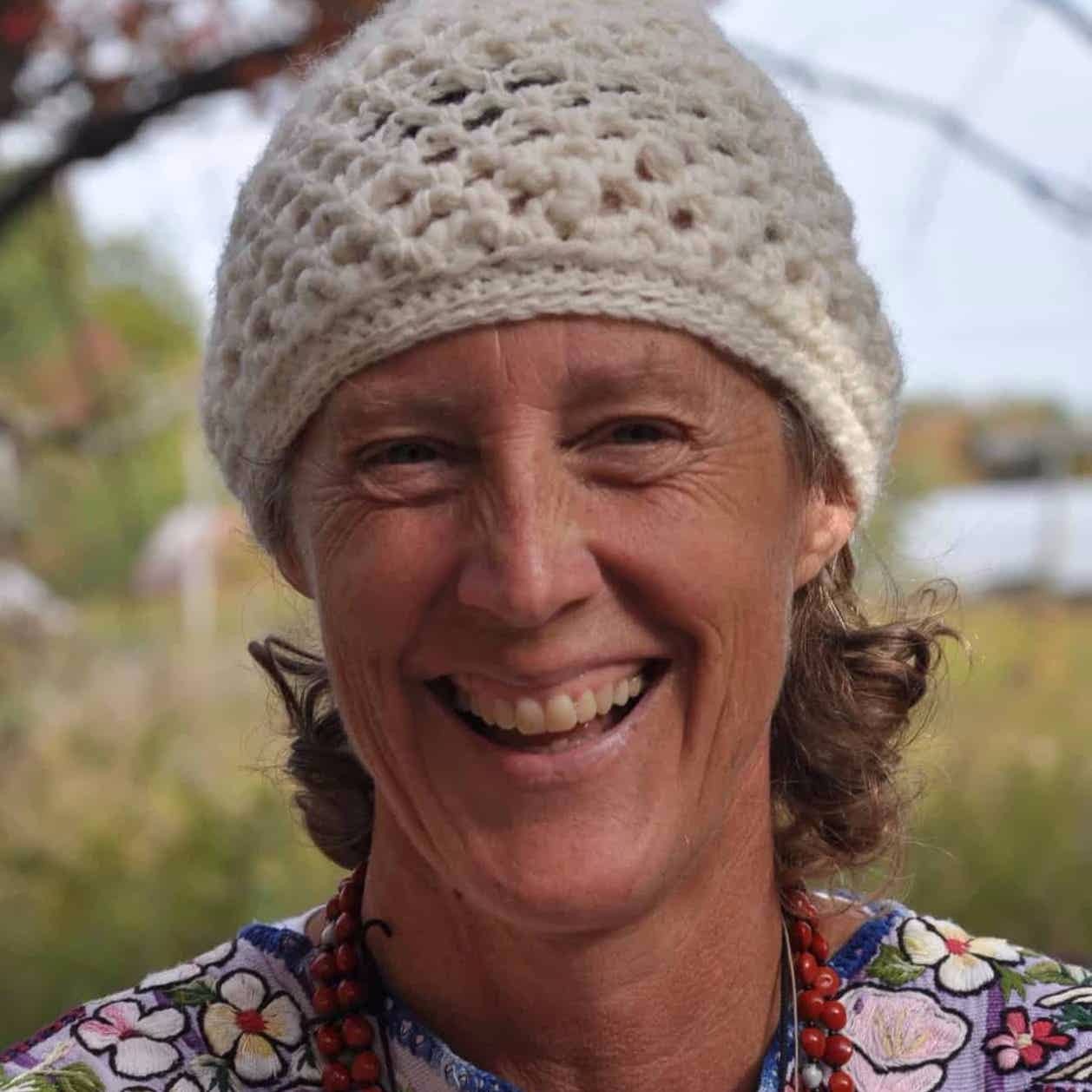 Researcher, educator, guest lecturer, and co-founder of Heartstone Center for Earth Essentials in Van Etten, NY.
Tammi received her formal training in Neurobiology & Endocrinology and is a licensed massage therapist. She has worked for many years as an instructor in Anatomy and Physiology at the college level, and at the Finger Lakes School of Massage in Ithaca, NY.
In addition to teaching the brilliance of the body, Tammi loves to bring others into deeper relationship with the natural world and with spirit. Tammi has been a practitioner of herbal medicine and a teacher of primitive skills & herbal medicine for many years. She studied herbal medicine with Rosemary Gladstar & Pam Montgomery, Spirit & Earth-based skills and philosophy with Rocio Alarcon, Brooke Medicine Eagle and Tom Brown, Jr. and has been influenced by many other wonderful herbalists especially Stephen Buhner's pioneering work on the heart as an organ of perception.
In 2007, she decided to integrate these loves into her own school and co-founded the Heartstone Center for Earth Essentials with Kris Miller. Since 2013, Tammi has been teaching an 8 week Online Anatomy & Physiology course.
This course is closed for enrollment.
Frequently Asked Questions
When does the course start and finish?
The mentorship program begins now with a pack of seeds and a materials list. Then, over the next 7 months we'll work together through each step of the process of growing. There are lessons, achievements, live meetings, and even a private social network just for you to meet other students in the program and keep up with your progress.
How long do I have access to the materials?
While the program ends with curing and drying your flowers you have access to the recorded lessons and social platform forever. After enrolling, you have unlimited access to the materials for as long as you like - across any and all devices you own.
What if I am unhappy with the program?
I am confident this program will help you achieve results, but would never want you to be unhappy! If you are unsatisfied with your purchase, contact me via email in the first 30 days and I will give you a full refund.
How much plant material will I grow?
After doing the math a low estimate would provide 3 ounces/plant or 1.8 pounds of flowers you can use for medicine. If we figure 4 might be males, a more realistic number is roughly a pound of flowers. However, if you are a star student and the season treats you well, you could grow up to 5 pounds! For perspective, if you were going to buy plant material for making your own medicine, you can expect to pay $600 - $1,600 per pound (market rate).
Can you help me make medicine?
As a student in the Grow! program you will have access to a special bundle price in the Medicine Making program. After all, what better reason to grow than to make medicine? Using the math above, if you were to grow a pound (low estimate) of plant material you could make 120 Ounces of medicine. The market price for quality CBD tincture is $40-$70 /oz, but let's say you were making products for sale (for perspective sake) you could earn $5000- $8750 with the low estimated one pound of flowers you'd grow with this program.
Important Disclaimer:
While I support everyone in making informed decisions, I cannot and do not give legal advice in this program or in any related materials.