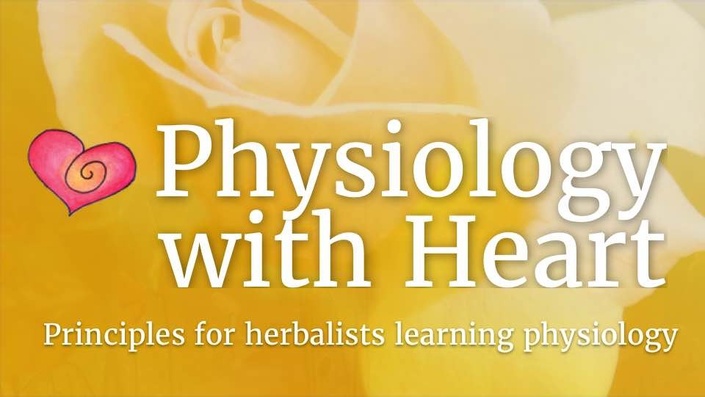 Physiology With Heart
An herbalist's guide to applying physiology for whole-person healing
Ever feel like you're guessing at physiology?

Maybe you don't know that you're making guesses, because it sounded true enough...
Like taking probiotics for a yeast infection.
It's literally impossible for.....(okay, more on that later)
Because when you understand the physiology of HOW and WHY plant medicine works, you gain all these amazing powers.
Suddenly you can;

separate "truthy" facts from fiction
create your own formulas
advocate for yourself at the dr. office
understand why plant medicine works, specifically, and be able to explain it
But physiology can be boring, overwhelming, and downright unaccessible.
In this mini-course we will unpack the baggage of western science, identify some of the key mistakes herbalists make, and I'm going to share the principles of a heart-based approach to physiology (and learning it).

Ultimately this means you'll be a better herbalist, better student, and better advocate.
For almost 30 years I've been teaching anatomy & physiology and it's my personal mission to help you overcome some of the barriers to this important knowledge and succeed. I'll see you in the course :-)
~ Tammi