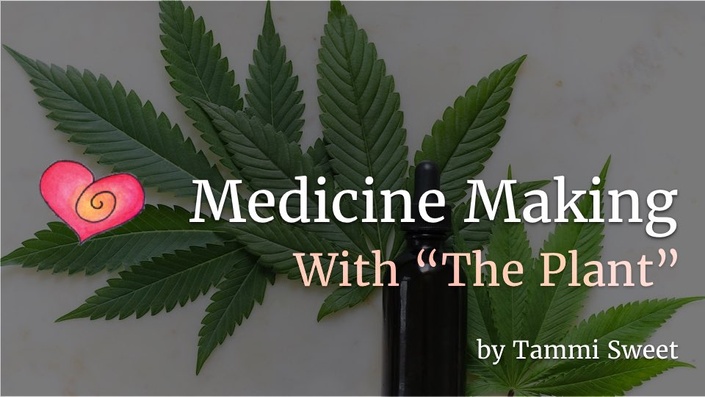 Hey there! The online course version (no package included) of this program is now available.

This is a medicine-making course.

Self-explanatory in some regards, but you're here for the details so here they are.

After following the instructions and participating in the classes you will have your own medicine. Other students in the program are stocking their apothecary, caring for family members and themselves, and even creating products.

We're building a community. This program has its very own discussion group where you can create a profile (optional) and meet other students and discuss your progress through the material.

There are four main topics this course is taking head-on.
How to make the medicine (so the effects and dosages can be applied effectively)
How to source the plant material from small-scale, ethical, and quality growers
How to navigate the current legal situation so you can feel safe with your medicine
How to get high-quality medicine at an affordable price. It's incredible how much mark-up there is on products that aren't even that great
I created this program to remove barriers to making high-quality medicine and to overcome some of the hype, myths, and conflicting advice I see floating around the internet when it comes to creating medicine with this incredible plant.

After years of making medicine, growing, researching, and publishing my book Wholistic Healing Guide to Cannabis, this program is my gift to you – and I can't wait to see you in the course community.
📌 To view the entire curriculum (including free preview lessons) click the down-facing arrow at the bottom of the next section.
Course Curriculum
Welcome
Available in days
days after you enroll
2022 Live Q & A Sessions
Available in days
days after you enroll
Endocannabinoid System
Available in days
days after you enroll
Questions before enrolling? Read more further down the page.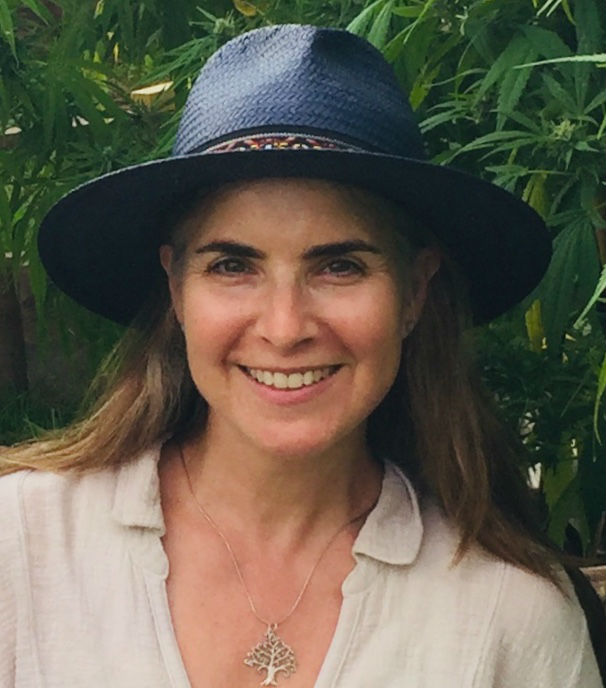 "Tammi Sweet is a brilliant teacher on many cutting-edge health topics, and in this case approaches the subject with the upmost integrity for the "the plant" and for the user of "the plant" as powerful medicine.
From her extensive research on cannabis and its medicinal uses, Tammi clearly unfolds the fascinating biochemical relationship of the human body with the "the plant" – and how the body has internal "receivers" for several of the plant's main medicinal chemicals.
Learn the most therapeutic doses, what makes a high quality "plant" product, how to identify false marketing, how different plant types have different effects, and more. Tammi's class will empower anyone interested in using "the plant" responsibly, ethically and wisely. Last but not least, Tammi makes learning potentially complex topics fun.
- Robin Gellman, L.Ac.
Your Instructor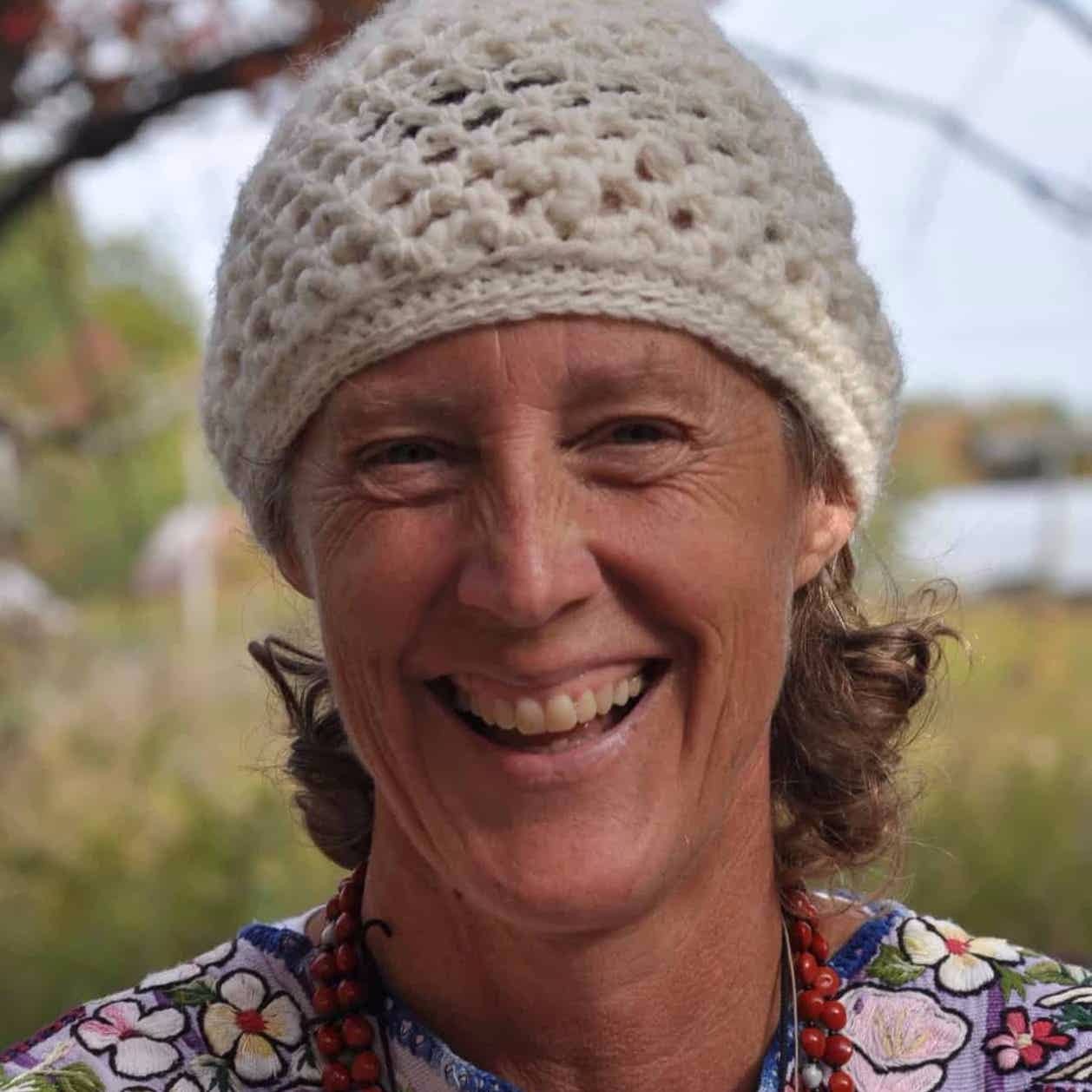 Tammi Sweet loves to teach. It's her superpower. She has a magical ability to connect with almost anyone when teaching and help them understand complex material.
For over 30 years, Tammi has shared her gift of teaching at various colleges, massage schools and herbal schools throughout the country. Her background in physiology makes her an invaluable resource to developing herbalists, massage therapists and anyone wanting to care for their bodies alike, who want to deepen their foundational knowledge of the body.

In addition to her physiology expertise, Tammi is also a practitioner and teacher of herbal medicine. She is deeply influenced by her studies with accomplished herbalists, including Rosemary Gladstar, Pam Montgomery, Brooke Medicine Eagle,Tom Brown, Jr. and especially Stephen Buhner's pioneering work on the heart as an organ of perception.

In 2007, Tammi set out to "combine all the things I love into one curriculum and teach whatever I wanted in ways that made sense--on my own terms." So she and her partner Kris Miller launched the Heartstone Center for Earth Essentials.

At Heartstone, Tammi and Kris run two residential programs, an Herbal Apprenticeship and Journey of the Heart. They also offer online courses that integrate physiology and plant medicine with Tammi's love of teaching, such as her signature course Anatomy & Physiology for Herbalists.

Tammi's vision is for Heartstone to co-create a space with the land, where people can come "home," take refuge and find the sacred both on the land and within themselves and facilitate healing. When not teaching, Tammi loves to spend time alone and 'recharge' by exploring the land, writing, and hiking.

Frequently Asked Questions
When does the course start and finish?
When you join you automatically and forever have access to the video lessons, materials, and worksheets. The program ALSO comes with a private mighty network where you can post, comment, and chat with other students. I host live Q&A events and engage weekly in the community. If you choose the package ("Full Monty") then we ship everything out by the end of October. They will sell out, so your deadline to enroll is basically right now.
How long do I have access to the course?
How does lifetime access sound? After enrolling, you have unlimited access to this course for as long as you like - across any and all devices you own. As a student, you will also be invited to purchase the package separately from the course so you have flowers to make medicine with.
What if I am unhappy with the course?
For other Heartstone Online programs we offer a one-month grace period to request a refund. We call this the "happiness guarantee", because if, for any reason, you are unhappy with the purchase you will receive a 100% refund. The package is different. There are limited spaces available, so we only provide a refund before November 4th. Take the course for a spin, and if you realize it's not for you, let us know right away before the November 4th deadline and if you purchased the Full Monty, we will ask that you return your package.
When will it be available again?
The video portion of the Medicine making course is always available – but "The Full Monty Package" won't be offered again until this same time next year. Our hope is that this will get you started making medicine and we can help you connect with local farmers if you need more flowers throughout the year (and yes, we will have a supply).
Should I also enroll in the ECS course if I want to go deeper into the physiology of "the plant"?
I'm so glad to get this question – so here's the answer. "The Package" is mostly about medicine making, but does still address the ECS The other course, ECS and C Materia Medica, is the other way around – mostly physiology but still some discussion of medicine making. So if you're wondering if the package is a good partner to the ECS course, the answer is an affirmative YES. :-)
I'm new at making herbal medicine. Will this be too complicated?
Not at all. See the video from Aileen on the sales page. Most people think that making plant medicine is more difficult than it is, and especially with the plant. The measurements, decarb process, alcohols, etc… can seem complicated but they really aren't. Part of why we're so excited to bring you this course is because it's so much more accessible than most people realize. Last year's students were delighted with the clarity and simplification of the entire medicine making process. Here's what a few students had to say: "The flexibility of it is pretty great, especially if you cannot attend live sessions. The mixed format - notes, video lectures, q & a, videos for show and tell - all combine to make one great package." "The course was amazing. Love how you present very detailed information in such a fun and loving manner. You helped me to feel confident in my own medicine making skills." "Don't laugh, but I loved the math!!! Now do I totally "get it" not yet, but being able to figure out how much is in a "dose" is great. I LOVE Tammi's teaching style." "Tammi has a great teaching style and I learned a lot of information about basics and the plant specifically. I love the handouts as they were very comprehensive and I refer back to them when I have questions. The math worksheet is worth its weight in gold."